Are you searching for the green screen video shoot in China? We have achieved countless green screen shooting across China, whether it's with our pop up green screen backdrop or green screen studio set up, our cameraman across China are well trained for lighting set up for green screen shoot, can save your time, cost, and most important, getting the great results.
We can cover whole lot of area in China, Shanghai, Beijing, Shenzhen, Hong Kong, Guangzhou, Chengdu, Chongqing, Hangzhou, Suzhou, Nanjing, Ningbo and a lot more, just ask us where you would like to do your green screen shoot, we have a great network of Chinese cameraman across China, save your travel cost yet still deliver the high quality footage.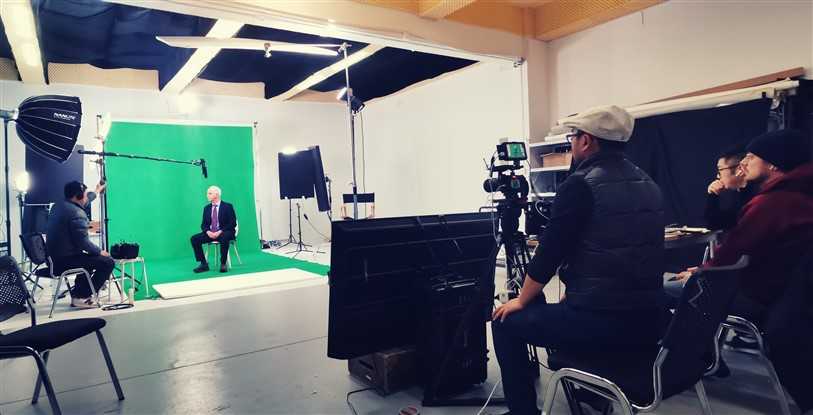 Our POP UP Green Screen Work Sample
We were lucky to work with our clients to shoot this green screen in the Hainan Island, right by a commercial shooting set, we set up our green screen (You see it's blue screen, yes, green screen also works with if it's blue screen backdrop). We had a very limited time to set up this set, as the talent is a very famous actress/icon in China, so we blocked this rooftop to control the sunlight, and set up the green screen backdrop, all these happening in a very poor conditioned outdoor rooftop, our cameraman and producers did a great job, and clients were quite happy with the results.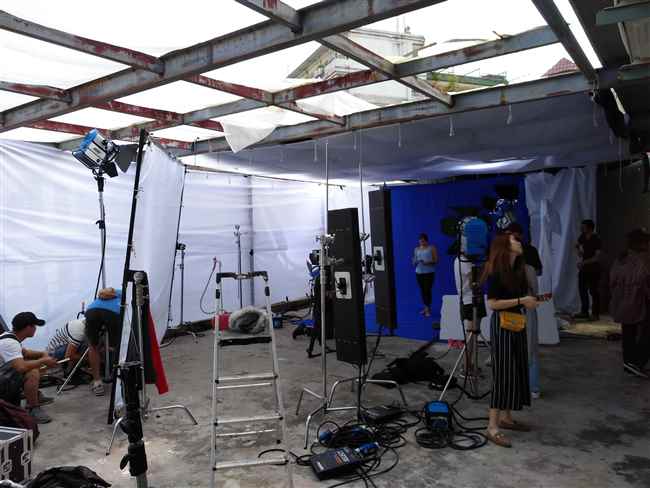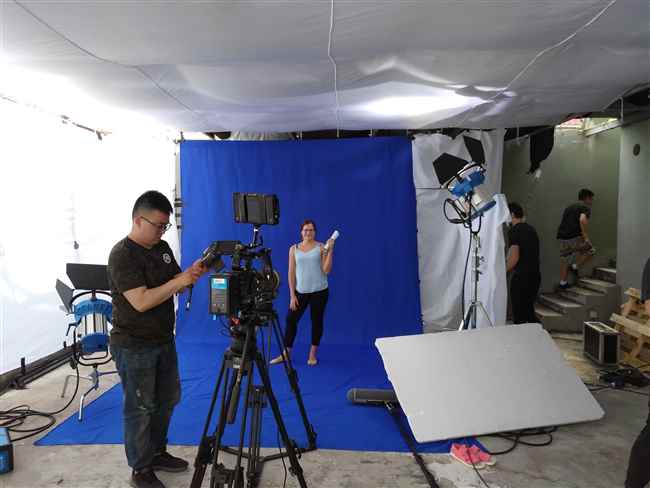 Here is the final results, we did a few different clips here, the talent is 迪丽热巴 Dilraba Dilmurat,
Green Screen is a Perfect Solution for Interview Shoot
Green screen is a very common modern day filming solution for background switching, we do at least 5 shoots a year with green screen, usually it's for corporate interviews, but sometimes for some commercials.
When you have a limited space for your interview, and you want to switch it to something different, say more spacious background, green screen can achieve that, and with the great lighting, it's very hard to tell the difference.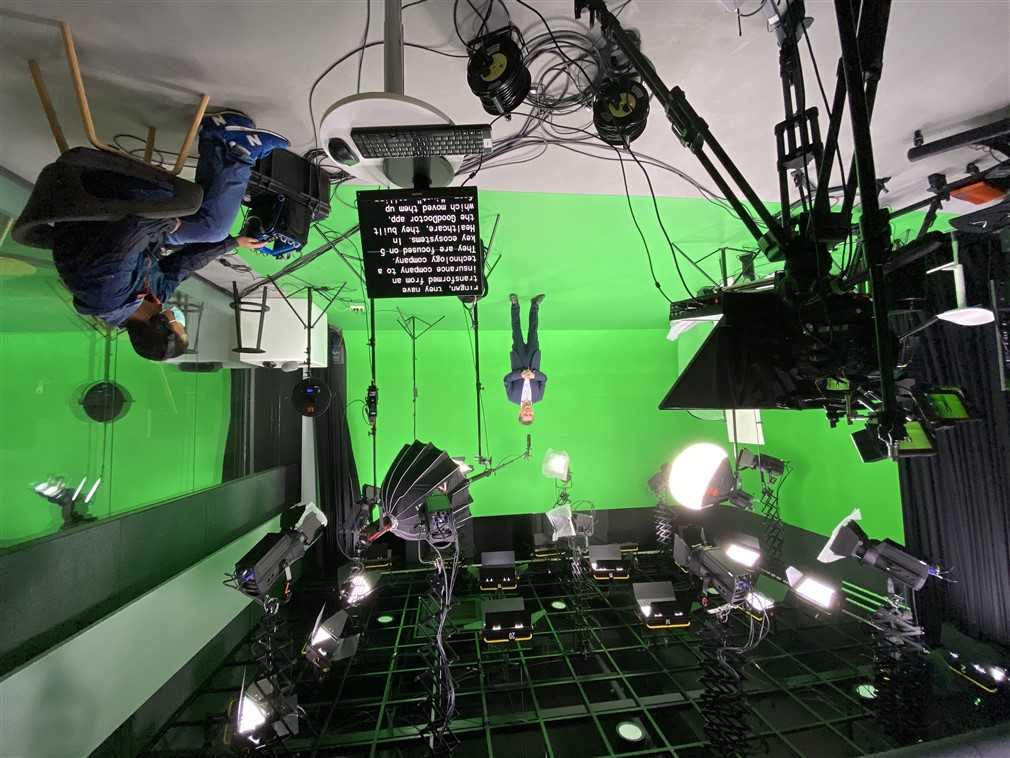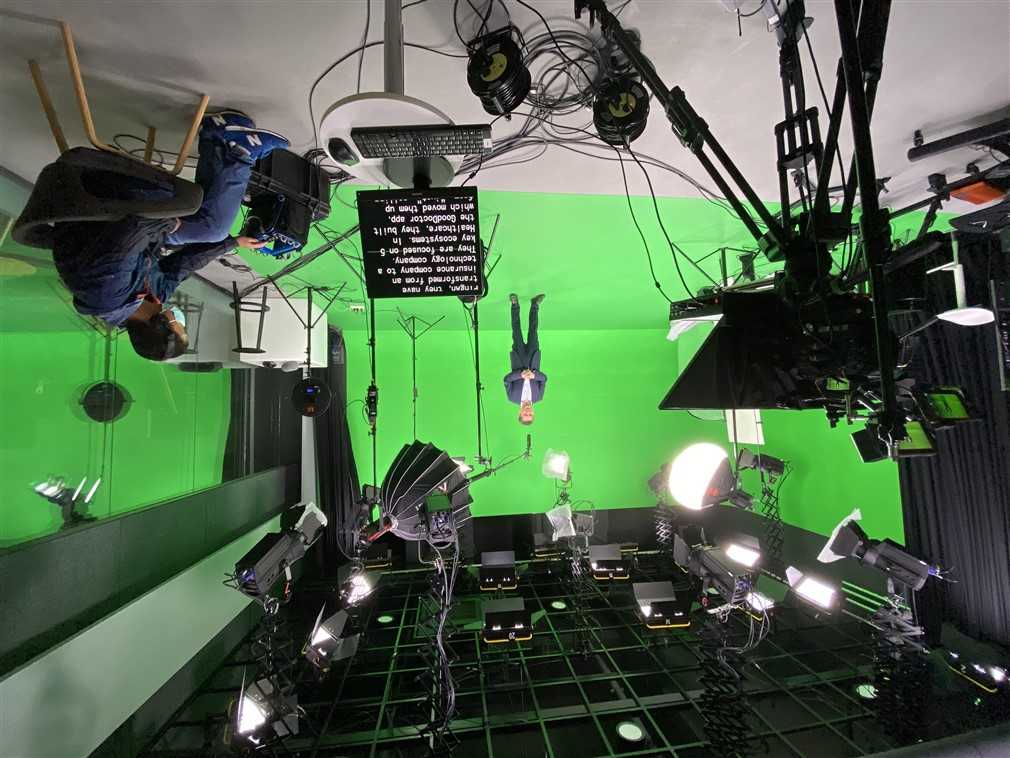 Hire our cameraman for your Green Screen Shoot in Shanghai and Across China
Green screen is not as complicated as you see, but it does require a great amount of lighting practice on set, our cameraman and film crew have really good experience in setting up the green screen backdrop shooting, also create the perfect green screen studio if it's necessary.
We do many different types of shooting, so check out our work.
If you need help with green screen shoot, feel free to get in touch with us.
info@shootinchina.com